Now Chester and Dimitry are REALLY aroused
07-08-2017
Actors:
Dimitry Borodin, Chester Pool and Enrico Sanchez
Categories:
Gay
Length:
28 min
Resolution:
1280x720
Format:
mp4
Size:
842 mb
Nothing turns on Chester Pool and Dimitry Borodin like having a swim. When Enrico Sanchez walks into the spa, the two friends watch as their fellow twink strokes his cock and teases them . Now Chester and Dimitry are REALLY aroused! Approaching Enrico, they bookend him in the shower, sucking his nipples and cock. After a while they leave the shower and step out into the open where they play more comfortably. It's a cocksuckers delight as each of the twinks in the menage takes turn orally pleasing one another.
*DovL2ltZzI0OC5pbWFnZXZlbnVlLmNvbS9pbWcucGhwP2ltYWdlPTUxMzk2X3AwOF80Lm1wNC4xXzEyM180MjFsby5qcGc%3D]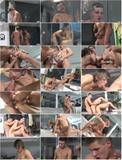 [/url]
Hotlink
*DovL2FkbGluay53Zi9Kcm9DaEVFblgvcDA4LTQubXA0]http://cl0sed!.wf/JroChEEnX/p08-4.mp4[/url]
Download
- Now Chester and Dimitry are REALLY aroused

Information
Users of Гости are not allowed to comment this publication.